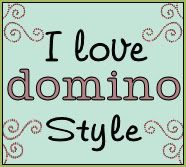 Hello Domino loving readers,
Can you recall the excitement of getting your copy at the newsagents'? Or did you subscribe?
Did you open your copy on a bus? At the nearby coffee shop? On your desk at work, perhaps?
Did you carry it everywhere with you, sipping sneak picks whenever you could?
Did you run home
or did you hide it like a bone to read it later?
with good company.
Did you keep your copies, too?
Photo credits: with thanks to
citizen c
,
redhearts
,
champagne chic
,
shannalee
,
sunnygirlwi
(
mocha+magazine=bliss)
and
laurie:liquidpaper
(
domino: my drug of choice),
via Flickr.