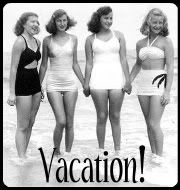 Hello,
Welcome to the Happy Turtle!
So glad you are joining us on our
croisiere
around our beautiful Globe. This is such a great idea and I am thrilled to be joining
Designing DNA
for the vacation.
And welcome to Greece, the Eastern frontier of Europe.
Breathe in the fresh air as we drive through the beautiful countryside.
Let yourselves appreciate the sparkling blue of the waters.
Pick your hotel room. They have all been furnished with matresses, bed linen and furniture from
the company
my husband and myself work for. So rest assured that you will enjoy your rest.
There. Take a moment to relax, pampering yourdelves with naural Greek cosmetics and make up.
Now that you are all ready, would you like a light vegetable lunch?
Ready? Let's pop outside. It's Spring in this part of the world. The weather is mild and the air fragrant.
There are some great spots you may want to visit. The Acropolis is a unique historican and spiritual place to visit, and the exhibits at the new Acropolis Musum are just amazing.
There is currently an exhibition at the
National Gallery
with architectural plans by Ernst Ziller who graced many Greek cities with his neoclassical buildings.
In my favorite Museum there is currently an exhibition on clothes across time. "To dress", at the
Benaki Museum.
Would you like to go souvenit shopping, now? I think I have just the thing for you.
I suggest some special souvenirs, like these stylish column shaped weights, and this granny-chic i-pod case.
Perhaps you would also like a serious girly treat for yourselves or a friend.
Vassili Zoulias
Lito~Cabinet de Curiosites
Tea or coffee? Sit back and watch the world go round.
As we people watch, shall we leaf through the 10th anniversary issue of
Vogue-Hellas
?
These are some lovely Greek homes from its sister publication,
House and Garden
.
Our company was also
featured
in
House and Garden
Greece.
It's getting late. Shall we walk some more before dinner?
Look, here sings one of my favorite singers.Come on in.
There is so much more I want to show you. I hope you'll visit again soon. Meanwhile click
here
to join my Spring giveaway.
And while we set sail for the next stop of the cruise, let's dance to something more familiar, accompanied with great 'vintage' views of Athens.
See you soon!