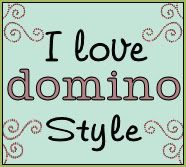 Hello, style lovers,
Today I am going to take you on a tour to a beautiful Athens home, courtesy of a
Domino
Greece article. It is the home of one of my favorite Greek fashion Designers.
Vassili Zoulias, an 80s stylist and fashion editor turned fashion designer, creates shoes and handbags, which form the backbone of his collection, to which he has added over the years sophisticated dresses and coats, sold from
Old Athens
shop, in the fashionable Kolonaki district of Athens.
Here he is outside his shop.
At home, a 110m2 apartment overlooking the Athenian Riviera, the atmosphere is one of classic elegance with a fresh twist, sprinkled with childhood nostalgia.
(Look at that floor. It could feel old but it so now.)
Visual prompts and samples of his good taste are to be found everywhere in little niches of perfectly styled bric-a-brac.
As he readily admits, his late mother and the glamorous style of Athens in the 1950s and 60s, is for him the main source of inspiration.
Soft pastels, grey, pistachio, yellow and pink, color the tapestry of the designer's airy and refined universe at home.
.
I hope you enjoyed the tour! See you soon for more beautiful home tours.