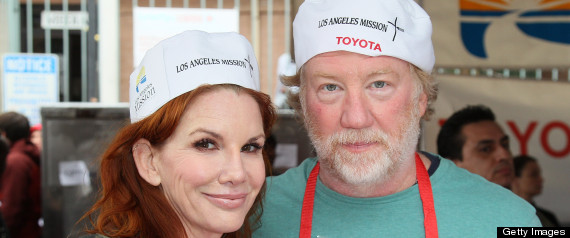 source
So happy for them both! I have loved watching 30something when I was living in England. And needless to say I have identified with Laura, though I am probably more of a Mary character in life.
Here is some more Laura/Melissa :
In her sage green Little House wedding gown to Armando.
Growing up
With husband #2 Bruce Boxleitner with whom she has a son Michael, named after her Little House dad, Michael Landon.
Growing up beautifully.
With her new husband in San Ysidro Ranch where Lawrence Olivier and Vivian Leigh were married &John and Jackie Kennedy honeymooned.