Do you , too, need a little kick in oder to update your styling at home?
These blogs will sure inspire you.
Remember, it needn't be perfect to be beautiful.
"Leave room in your Garden for the Fairies to Dance"
here
has me thinking about gardening again.
This retired ladder,
here
, made me think of displaying my little treasures
that I brought over the weekend from house in the North.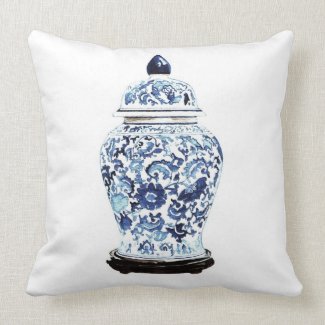 Anne's
fabulous pillows made me think of a chinese jar , hidden somewhere in the North.
For another trip, perhaps.
We keep looking for a new home.
My prefered luxury would have to be a pool.
This one
looks so charming and it is a real life project!
I hope you are having a lovely time,